Ngadjuri Country - Barossa Valley, South Australia
Mother Tongue is the brainchild of Dennis and Debra Scholl, whose careers have spanned continents and just about every genre of the visual and vinous arts. Debra and Dennis met in law school, and since then, have worked as entrepreneurs, philanthropists, filmmakers, arts collectors, and winemakers.
Dennis had a previous foray in wine called Betts & Scholl, which gained quite a bit of notoriety in the United States, and introduced many of the country's sommeliers to Australian wine. For this project, Scholl collaborated with prominent sommelier Richard Betts, and the two managed the production of wines from special sites all over world, with a notable focus on Australia. In Australia they made riesling from the Eden Valley, and both grenache and shiraz from Barossa. Their project enjoyed much success, almost too much for the two of them to manage, and so they sold the Betts & Scholl label in 2009 to focus on other ventures. 
But the Scholls couldn't stay out of the wine arena for too long, and when an opportunity arose in 2014 to work with the historic Kraft vineyard, Dennis and Debra jumped at the chance. They leased a 2.5 acre plot of 85 shiraz bushvines, on sandy loam and clay soils in the heart of Tanunda. They enlisted Christian Canute, the proprietor and winemaker at Barossa's Rusden, who had been the winemaker for Betts & Scholl's Australian wines, to carry out their vision: a wine that represents classic Barossa, but with a modern sensibility to it as well.
And, of course, the art. The Scholls have become passionate about contemporary Australian Aboriginal art, and have amassed the largest collection of it in the United States. The label of mother tongue is a painting from Warlimpirrnga Tjapaltjarri, who the Scholls consider the greatest living painter in Australia. "We feel fortunate to be able to present a bottle with such a perfect expression of Australia's greatest cultural achievement."
CLICK ON VINTAGES BELOW FOR TECH SHEETS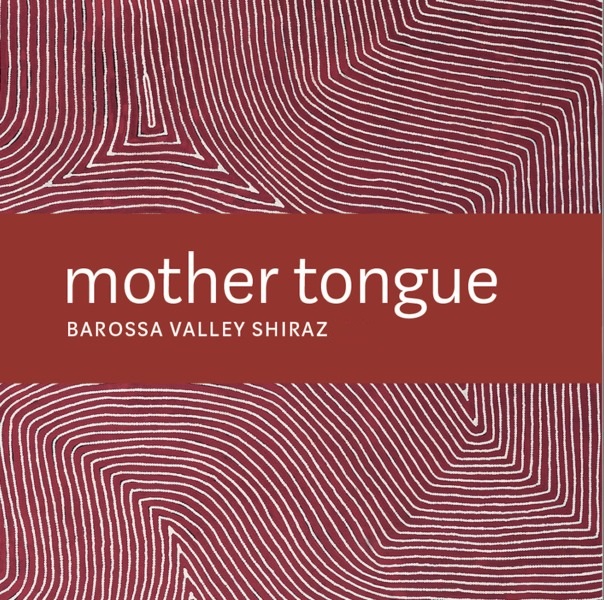 "With Mother Tongue we aim to put out a product that feels authentically of a place, both in terms of the 80+ year old vines that bear the fruit and the Indigenous art that graces the label, representing 60,000+ years of history."
What Jane and Jon Have to Say...
Dennis and Debra Scholl have a deep appreciation for all things Australian, but especially the wine and the art. They also have a deep connection to the production and value of these things, making their taste a valuable thing indeed. For us, this wine strikes the right balance of appealing to a classic Barossa shiraz drinker – there's ripeness, oak, supple texture – but with enough transparency, vigor, and complexity to appeal to anyone who likes world-class, place-driven wine.