Jardwadjali, Djab Wurrung, and Taungurong Country - Warrenmang, Pyrenees, Victoria
Brothers Brian and Kevyn Joy planted Pyren Vineyard in 1999, surrounded by state forest and farmland in Western Victoria's Pyrenees GI. Their site is in the Warrenmang Valley, offering rolling hills and a cooler-climate pocket, allowing for the successful planting of shiraz, cabernet sauvignon, sauvignon blanc, cabernet franc, malbec, and petit verdot.
In 2003, Brian's son Leighton worked his first vintage at the family vineyard—and he was hooked. Leighton attended viticulture school and worked harvest elsewhere, but knew that back at Pyren was where he wanted to end up. In 2012 he took the reins from his father and uncle, becoming Pyren's general manager and chief winemaker. Graeme Miles joined the team soon after, as the viticulturist, and the pair have evolved Pyren Vineyard for the next generation.
The house style of Pyren "is to meld the expression of very high quality fruit with integrity and artistic freedom." This philosophy has resulted in the development of several unique ranges. The Earthscape range seeks to express single grape varieties grown on quartz soils, in terroir-driven (though somewhat unexpected) ways – sauvignon blanc aged in old oak, carbonic cabernet franc, and near-dry sparkling shiraz.
Another range is called "Little Ra Ra", and has allowed Leighton and Graeme to register more playful expressions of the Pyrenees (as well as other sites throughout Victoria)—think: chillable Heathcote nero d'avola, whole-bunch skin-contact sauvignon blanc, and a slightly turbid pét nat. Pyren also produces a Reserve range – the best fruit, traditionally handled, and destined for age-ability.
Pyren Vineyard is a lesson in contradictions. It's a winery that is traditional in all the best ways – Graeme's flock of 600 sheep help manage weeds, vineyard inputs are minimal, and fermentations are wild. But Pyren has also proved willing to experiment to best express the fruit that they so meticulously grow. As they say, "the endeavor to fine tune the best style for Pyren's fruit is a continuous one that knows no bounds."
"I am a product of Pyren Vineyard."
What Jane and Jon Have to Say...
Pyren Vineyard literally has it all. Family vineyard with mature vines? Check. Perfect balance of enterprising spirit and traditional reverence? Check. A winery devoted to its region (Pyrenees) and always seeking to farm and make wine in a way that speaks to place? Check. Just amazingly delicious wine?? Check check check. Everything from a can't put- it-down sparkling shiraz to skinsy sauvignon blanc to juicy yet complex cabernet franc. We can't get enough of Pyren.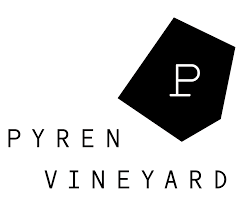 CLICK ON THE VINTAGES BELOW FOR MORE INFO