Kaurna and Ngadjuri Country - Barossa, South Australia
Seppeltsfield is quite literally one of the most historic estates in all of Australia, established in the Barossa Valley by Joseph and Johanna Seppelt just 15 years after the European settlement of South Australia. In 1850, Joseph Seppelt, an emigrant of Silesia (modern day Poland), purchased 158 acres of land in Nuriootpa, Barossa. Designating it "Seppeltsfield", Joseph originally farmed tobacco, with later Seppelt generations pivoting to grape growing and winemaking. Seppeltsfield flourished into the 20th century. Along with wine, the Seppelt stable included brandy, gin, vermouth, assorted cordials, and vinegars. Seppeltsfield also expanded into different regions of Australia, most notably Great Western and Rutherglen, wings that came to be sold into separate ownership.

The Seppelt family maintained ownership Seppeltsfield Barossa until 1985. The company went into a period of corporate ownership before returning to private ownership in 2007. Now under the custodianship of proprietor Warren Randall – an esteemed viticulturist and winemaker who worked for the Seppelt family during the 1980s – the estate has become a custodianship of the Seppelt family legacy.

Seppeltsfield is most famed for the Centennial Collection – an unbroken lineage of Australian "Tawny", every vintage from 1878 to current year. The estate remains the only winery in the world to release a 100 year-old, single vintage wine each year. The estate also boasts a remarkable collection of historic Australian fortified wines: Muscat, Apera (an Australian take on Sherry), and Tokay (a style made from the Muscadelle grape, internationally recognized as Topaque) – all held in vast solera nursery cellars. And most recently, the recommissioning of the 1888 gravity cellar has revitalized the estate's focus on still wines.
Famed Australian wine writer James Halliday said of Seppeltsfield: "These wines have no parallel anywhere else in the world. The conjunction of 100 years of devoted stewardship and climate/ terroir/ varieties have had an outcome that can never, ever, be duplicated."
What Jane and Jon Have to Say...
"It is rare for one of the oldest wineries in a region to still be one of the most cutting-edge and prolific. No one has done more for the Barossa region than the Seppelt family, in particular in fostering a unique Australian style of fortifieds that are elegant, nuanced, and astoundingly fresh. Since 2007, under the care of Warren Randall, there has been a renewed focus on the still wines of the estate, which are quickly becoming benchmarks of the region."
"Seppeltsfield is not just my workplace. It's Australian winemaking history. And so it belongs to all of us."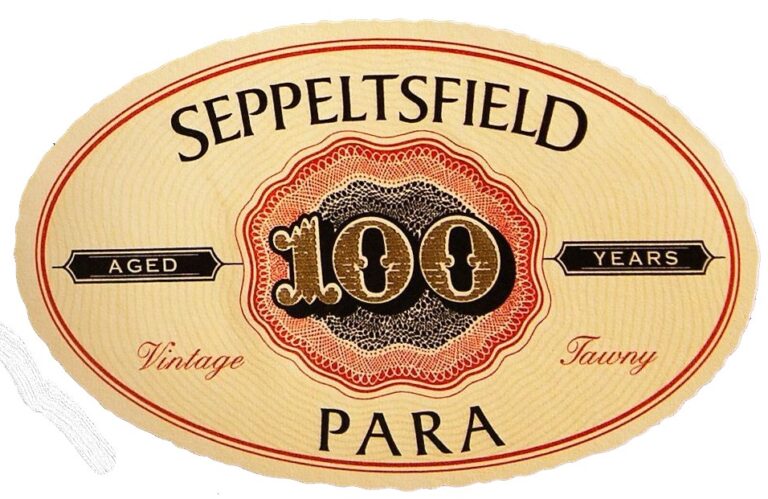 CLICK IMAGE TO DOWNLOAD SHEET OF SHELF TALKERS